Automated email marketing that clients
Market Snapshot® reports are your go-to email marketing solution that stands out in inboxes, delivers valuable content, and can differentiate you from other agents in your area.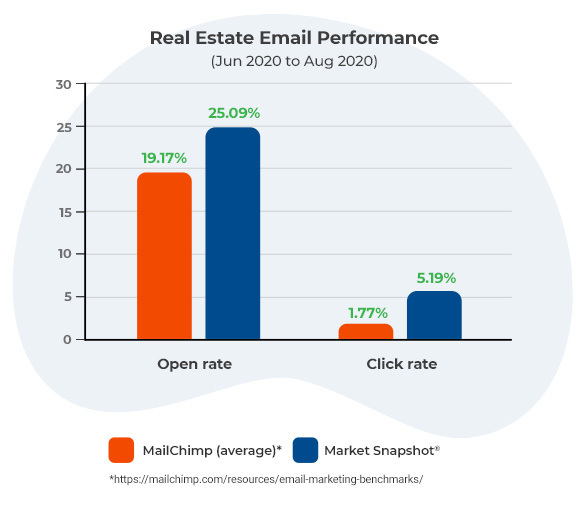 Automatically send real-time reports to new leads or schedule regular delivery for long-term follow-up

Improve your email campaigns with low spam and high open rates

Stay top-of-mind with homeowners (potential sellers!)

Keep homebuyers and sellers informed with hard-to-find MLS data (including SOLD data)

Get insights into who's opening and reading your emails
Want to take a closer look?
Take a 2-minute interactive tour and see just how easy it is to provide your clients with real-time market updates and stand out from other agents in your area.