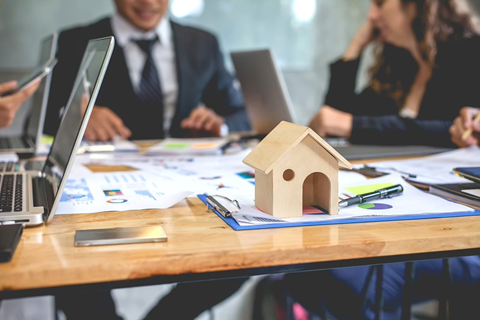 With the real estate software solutions from Top Producer, you can stay connected to the agents on your team and ensure your real estate business is running efficiently. By streamlining communication with and among your agents, you can feel confident that your real estate business is providing the best customer experience, and not neglecting any of your leads.
Our real estate team software can help you stay connected to your team and manage productivity several ways.
1. Share information amongst agents
You can make sure everyone stays connected to each other and to your leads with shared access to contacts, communications, and your calendar of key dates and tasks.
2. Broadcast and share leads to your team
When new leads come in, they can automatically be broadcast to your entire team, redirected to a custom team at the click of a button, and a notification can be sent out when a lead is claimed by somebody. Best of all, the mobile lead management service does not require additional software to be installed on anyone's devices, it uses the phone's built-in email and text messaging applications to send out notifications.
3. Create custom teams amongst your agents
Using a simple point and click interface, you can create different teams of agents based on markets, agent seniority, or another category. This makes it easier to assign leads to specific teams and track productivity and outstanding tasks.
4. Send leads to team members and track lead progress
Not only can leads be sent to custom teams or specific agents, but you can also track the progress of those leads to ensure that they are not neglected or lost. With the ability to monitor and address productivity, you are able to keep your agents on task to ensure a positive experience for your leads.
5. Automate reminders to prompt team members to follow up
Improve response times to lead inquiries with automated reminders that make sure your agents remember to follow up.
With the real estate team software from Top Producer, you can improve the day-to-day operations of your real estate business. We offer several packages to choose from, and free individual team member setup and coaching to make sure everyone is ready to use the software to stay in touch and be productive. Contact us today for a demonstration or to learn more, and ask about our discount pricing for teams and brokers!