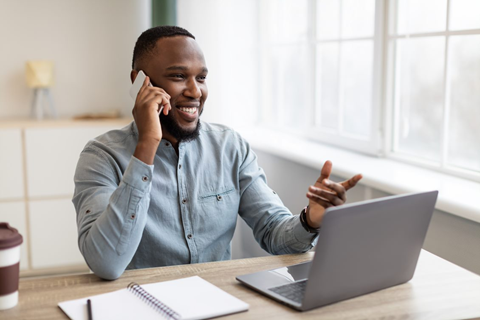 Capturing leads is only the first step of many in the real estate transaction pipeline. When it comes to following up on leads, you want to keep them warm without scaring them off. Here are 4 tips for your real estate lead follow up, including making use of Top Producer's real estate follow up system:
1. Make a good first impression
Making a good first impression is critical when a lead initially comes in, and you want to respond quickly to keep the lead warm. Our real estate lead management software allows you to automatically respond to a new lead with an email that includes information about your business and your team, or a text message that lets them know their inquiry has been received and that you will be in touch soon.
2. Be helpful
With Market Snapshot reports that accompany the Top Producer CRM, you can provide useful data about the market to your lead, giving them timely information about for-sale properties, new listings, price changes, neighborhood trends, and sold data. This automated email marketing solution stands out from the noise in email inboxes, provides valuable content to your leads, and can give you an edge over other real estate agents or agencies in your area.
3. Track contact attempts
Use your real estate lead management system to track the communication that you have had with a lead. Repeat contact attempts of the same type, contact attempts that are too frequent or too close together, or other blunders as a result of not tracking your communication can provide a negative experience for the lead, and even cause you to lose them.
4. Be available, but also know when to step away
Everyone has different communication styles and preferences. If after you first reach out to a lead you don't hear back within a reasonable time frame, try reaching out through a different communication method. Make yourself available and offer to communicate with them through the method and at the time they are most comfortable with, but avoid being pushy. If after two to three attempts to connect, the lead still doesn't respond, send them a final communication thanking them for their interest and letting them know you are happy to work with them in the future.
With the real estate follow up system from Top Producer, you can respond to leads in a timely manner, keep leads warm, organize lead information, and more. Contact us today to learn more about how this software can provide value to your real estate business.